Featured Entries
Websites:

Accessible PowerPoint
Know a good UDE website or resource?
The Accessible Virtual Campus
Grounds, Physical Plant and Transportation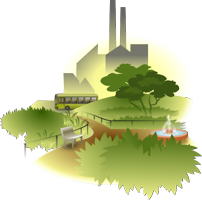 A lot of information is available about universal design and the built environment. Maps, routes, greenspace, and transportation accessibility are also considerations.
See Instructional Methods and Media & Materials for guidelines to design accessible signs and materials in the offices that manage these services.