Featured Entries
Know a good UDE website or resource?
The Accessible Virtual Campus
Forms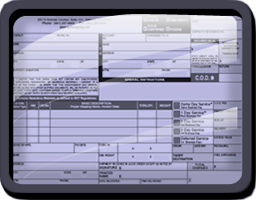 Paper forms, electronic forms - they are everywhere. All members of a post-secondary institution must deal with them. As ubiquitous as they are in our society it is essential that we raise awareness about the need to make them accessible for individuals with visual, perceptual, or motor problems, and that we start making them universally designed.
8 items: 2 internal 6 external

Creating an Accessible Tri-fold Brochure
If you are using "Adobe InDesign Creative Suite 2" and "Adobe Acrobat 7.0 Professional" this document will teach you how make accessible brochures.
R2D2 Center at UW-Milwaukee
Creating an Accessible Tri-fold Brochure


EqTD AUDIT
Use this AUDIT to evaluate the accessibility and usability of non-text graphics in a variety of media.
R2D2 Center at UW-Milwaukee
EqTD AUDIT

EqTD Manual


This printable checklist addresses making the arts more accessible for people with disabilities.
National Endowment for the Arts

This webpage includes instruction and examples on how to make on-line forms accessible for users who are blind or visually impaired.
WGBH Boston

"When we talk about the accessibility of forms, we are usually referring to their accessibility to people who use screen readers. People with other types of disabilities are generally less affected by faulty forms. It should be noted, however, that everyone benefits from a well-organized, highly usable form, especially those with cognitive disabilities." This website contains comprehensive how-tos.
Web Accessibility in Mind

A brief tip sheet to make Microsoft Word documents accessible for screen readers and voice recognition software.
NC State University

This web page includes 3 general guidelines for making effective color choices that work for everyone when designing.
Lighthouse International

This webpage discusses which fonts are the most readable and which are the most appropriate for web use. The different "font families" are compared and contrasted.
WebAIM