Featured Entries
Websites:

Accessible PowerPoint
Know a good UDE website or resource?
The Accessible Virtual Campus
PowerPoint for the Classroom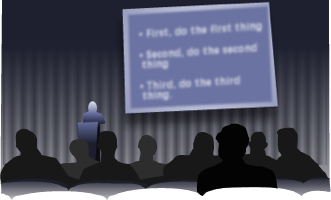 PowerPoint™ presentations are basic communication and teaching methods. How does a visually impaired person know what you are presenting? Or how does a deaf individual know about sound clips? When one puts together a presentation in this format one needs to know more than how to use the software to get one's ideas across. One must also prepare for the accessibility needs of others.