Featured Entries
Know a good UDE website or resource?
The Accessible Virtual Campus
Sports and Recreation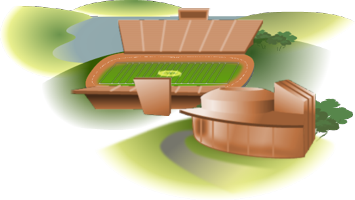 Many considerations come under the umbrella of Sports and Recreation, including but not limited to the building, the equipment, the scoreboards and the seating for spectators. Some unique approaches to accessibility in sports facilities and stadiums can be found here.
Instructional Methods and Media & Materials pages will provide tips to help you create universally designed materials beyond instructional conent. For example - forms to procure lockers, posters announcing temporary facility closings or special events all need to be prepared so that they are accessible to all.